Let Our Experienced Team
Setup Your YouTube Agency &

Land Your First Client for You
We'll Even Setup DFY YouTube Lead Campaigns With Whitelabel Lead Magnets to Get Clients:

Whitelabel SOP Adwords Package
Get a full SOP (standard operating procedure) package with whitelable rights to give or sell to your ads clients

YouTube Agency Website with Customization
Get a state-of-the-art  agency website to sell your services

DFY Client-Getting Traffic Campaign
Use our DFY YouTube video ads to land your first client fast

Team Member Technology
Allow unlimited team members and VAs to do the work for you

20k Adwords Case Study
See how we've made 20k in a short amount of time with YOuTube ads & Adwords.

Plus Far More
In a special DFY offer available for the next handful of buyers only
As This DFY Done-For-You Special DealIs Available Limited-Time To The First 100 Buyers Only!
Chances are, most people who buy YTSuite will end up not doing anything with it. Not because businesses don't need PPC leads, but because starting your own agency and growing it is super hard and time-consuming.
But, we want to help ensure you get your first monthly paying clients. We've put together a never-before-offered five-part done-for-you offer in which you can leverage our team and resources for all the hard work needed.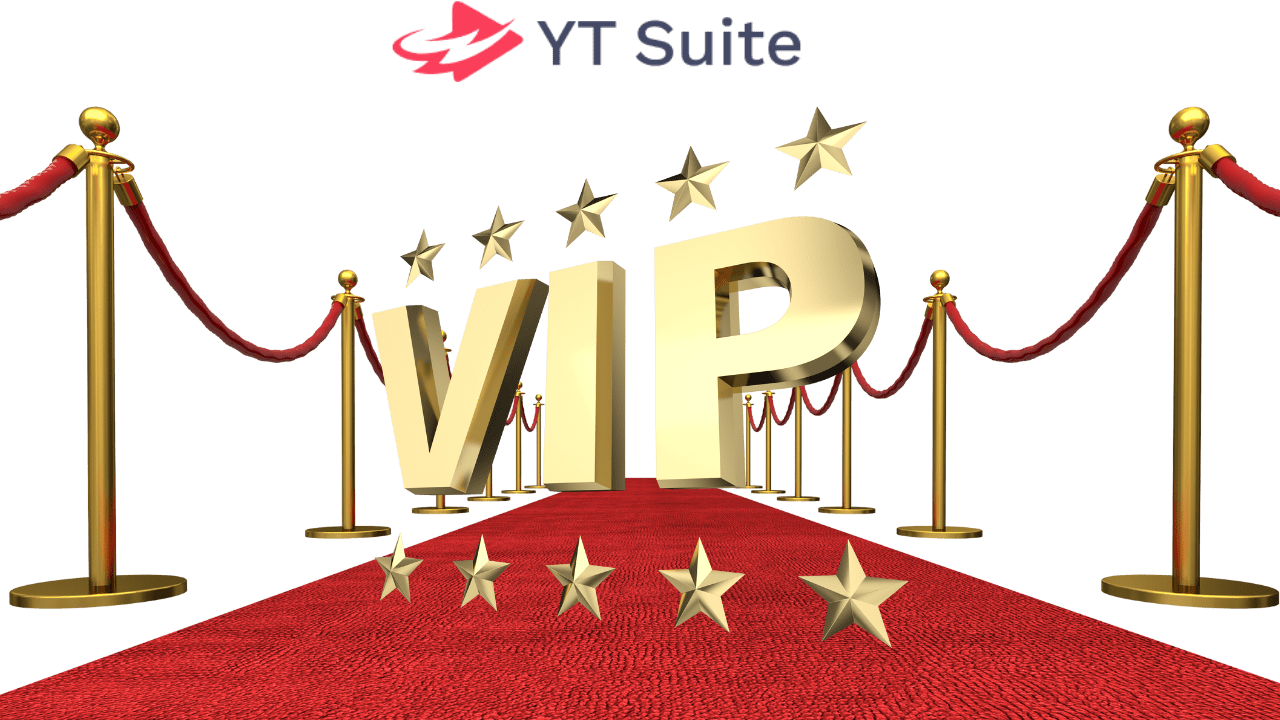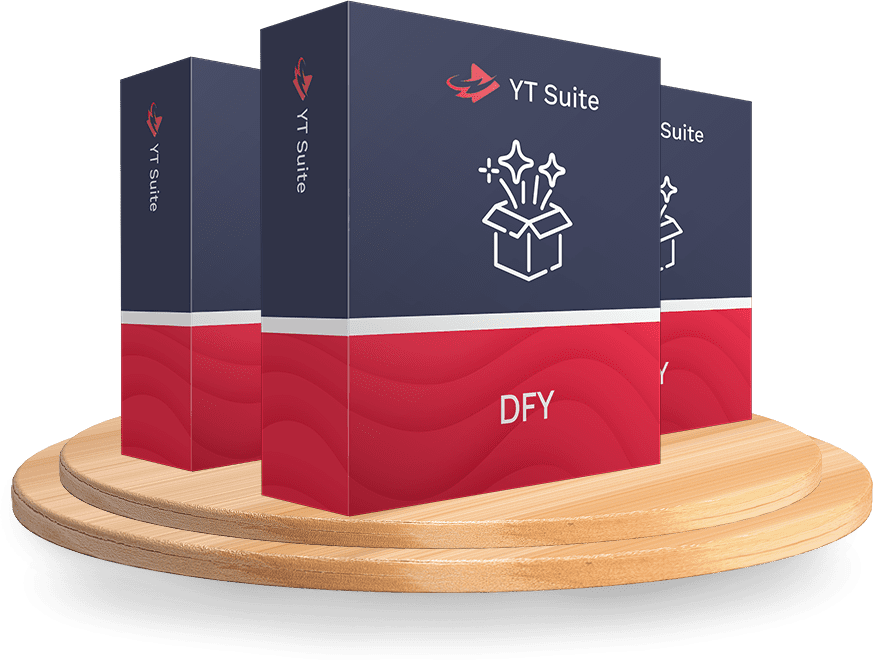 In This Unbelievable, Very-Limited Five-Part Offer,

You're Getting…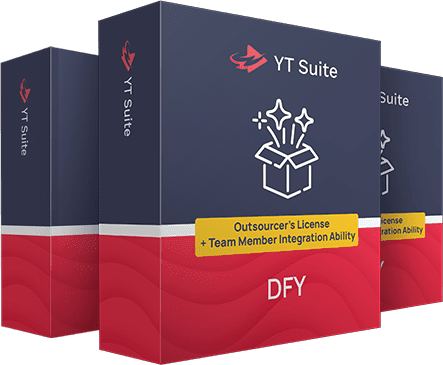 Outsourcer's License
+ Team Member Integration Ability –
$997 Value

Outsource Your CampaignCreation
With the DFY upgrade, you can build an agency complete with freelancers and full-time team members that will do the work for you.
Don't get stuck creating and managing all the campaigns and all yourself.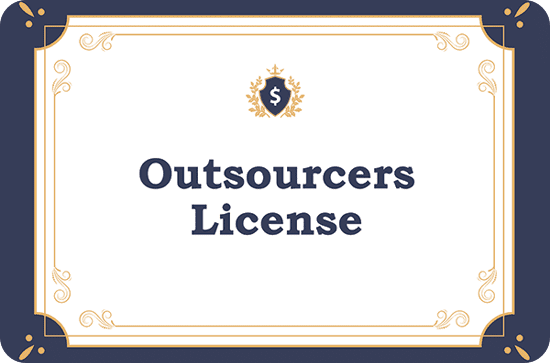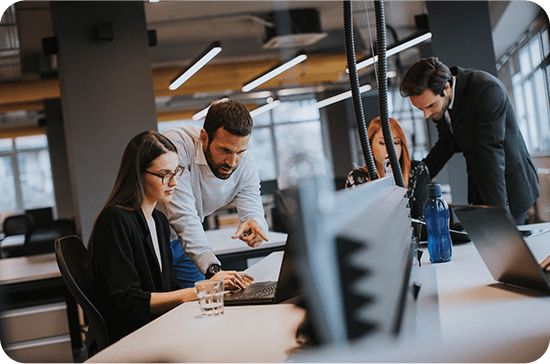 Create VA & Team Accounts
With just a click, you can integrate freelancers and team members to log in with. Add or delete their accounts with ease.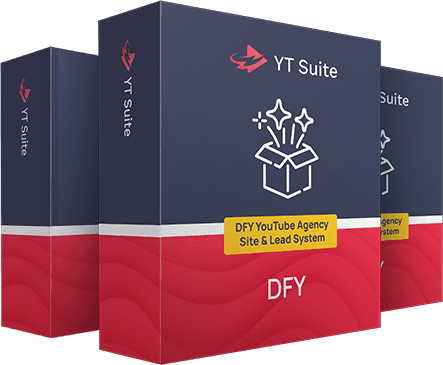 DFY YouTube Agency
Site & Lead System
Within Minutes, You'll Be Able To Drive Clients To Your Own Customized Agency Site Specifically For Building A Restaurant Agency Business, Complete With DFY YouTube Ads
Inside You'll Get…

Complete Easy-Edit WordPress YouTube Agency Website
Get a fully branded modern-designed agency website to help sell your services set up 100% for you. This is specially created for YouTube marketing business leads, so if you already have an agency site, this will work excellently alongside it to help convert clients better.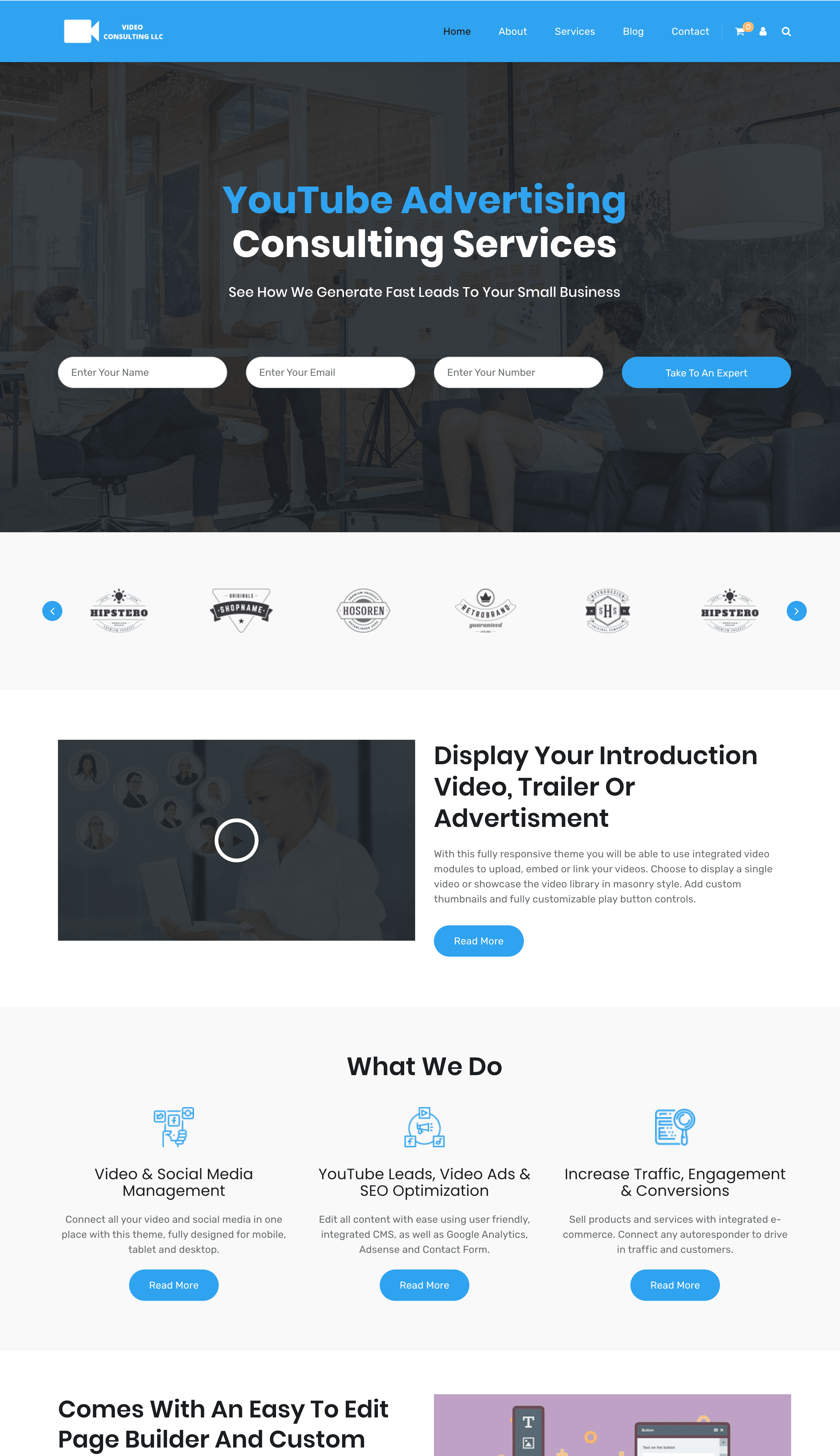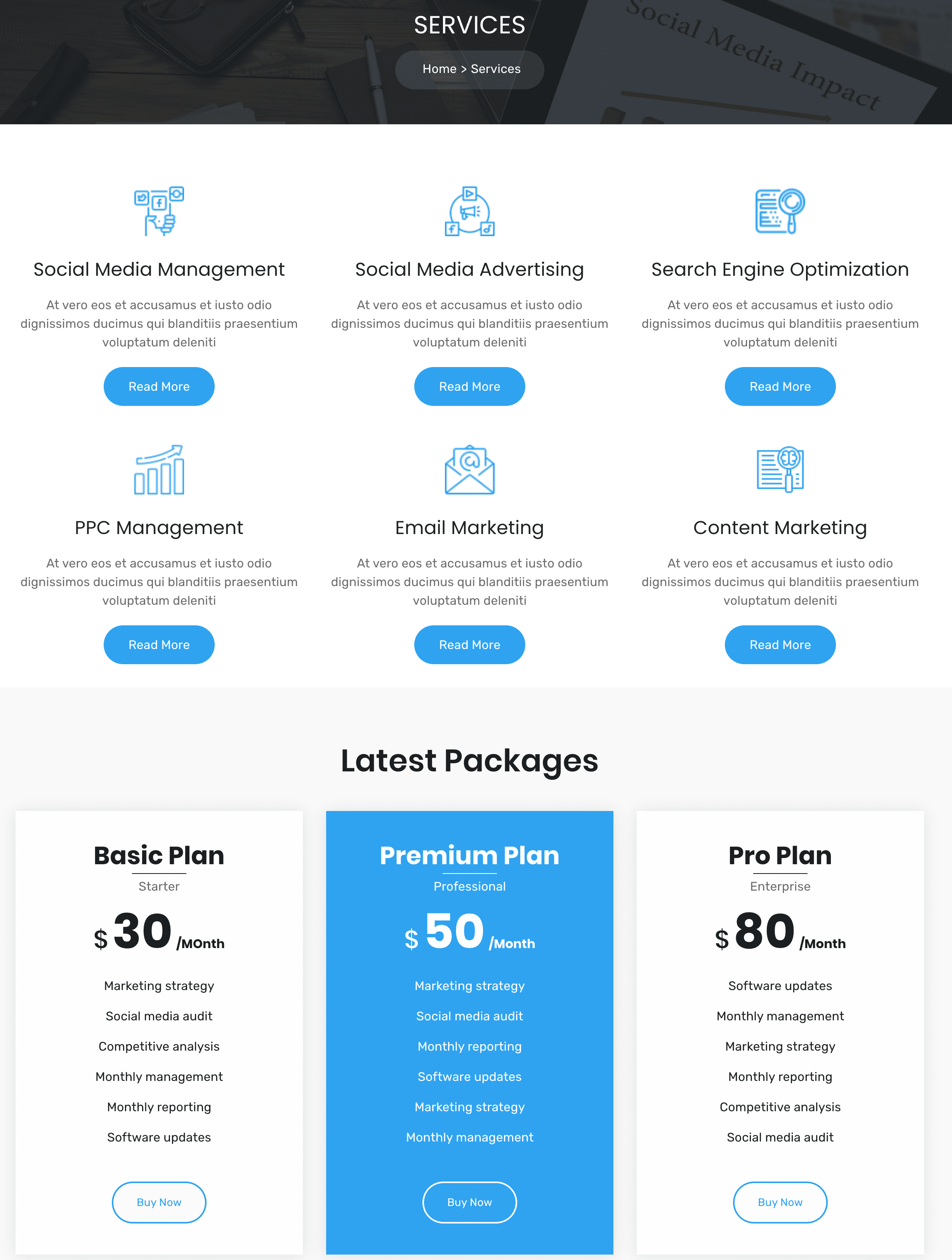 Add Featured Samples of Services 
Showcase the services you can provide to clients so they know exactly what they're getting, and you can close them far easier.

Turn yourself into a trusted authority by showing client testimonials about you right on your site. Your agency website makes it easy to drag/drop testimonials where you need them for high conversions.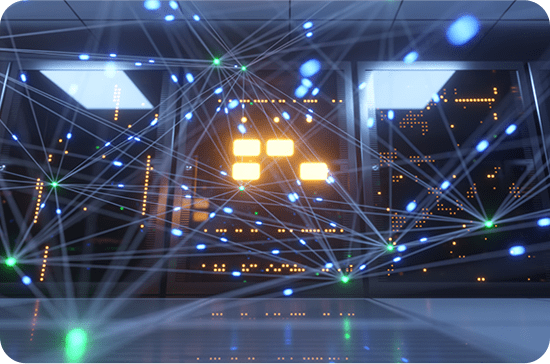 Get five years of free hosting for your awesome website completely free today. Professional hosting without ads costs more in yearly fees than what you'll pay for this entire offer today.

DFY YouTube Video Agency Ads 
Video ads are one of the fastest ways to get clients' attention.
Now you'll get DFY video ads (unbranded) you can use or edit for YouTube, Facebook, or Instagram advertisements to SPECIFICALLY land clients needing fast lead generation.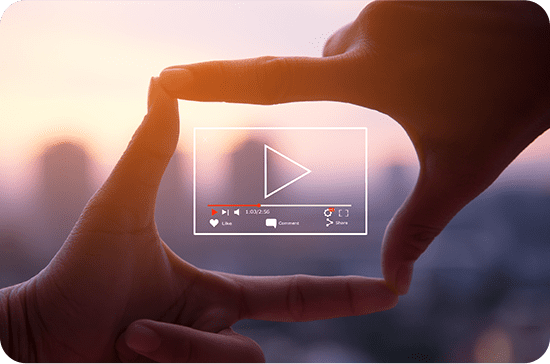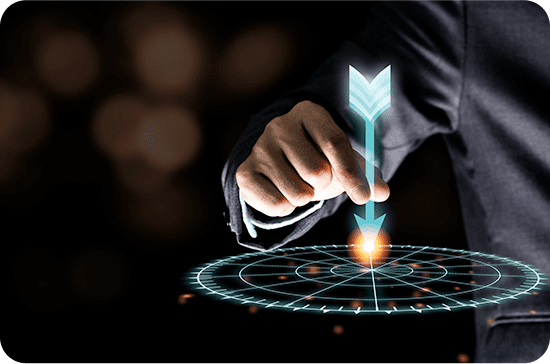 DFY YouTube Local Targeting 
The best way to get YouTube agency clients is to, well, advertise on YouTube! You'll get a breakdown on where and how to exactly get agency clients from YouTube and PPC Adwords keyword ads.
Includes breakdown video + secret 'plug-n-play' PDF for targeting purposes

Complete Easy-Edit WordPress YouTube Channel Site
In addition to your agency site, get a YouTube channel website that helps build up your clients' YouTube channel. 
Remember, the bigger their YouTube channel, the better their ads campaigns will do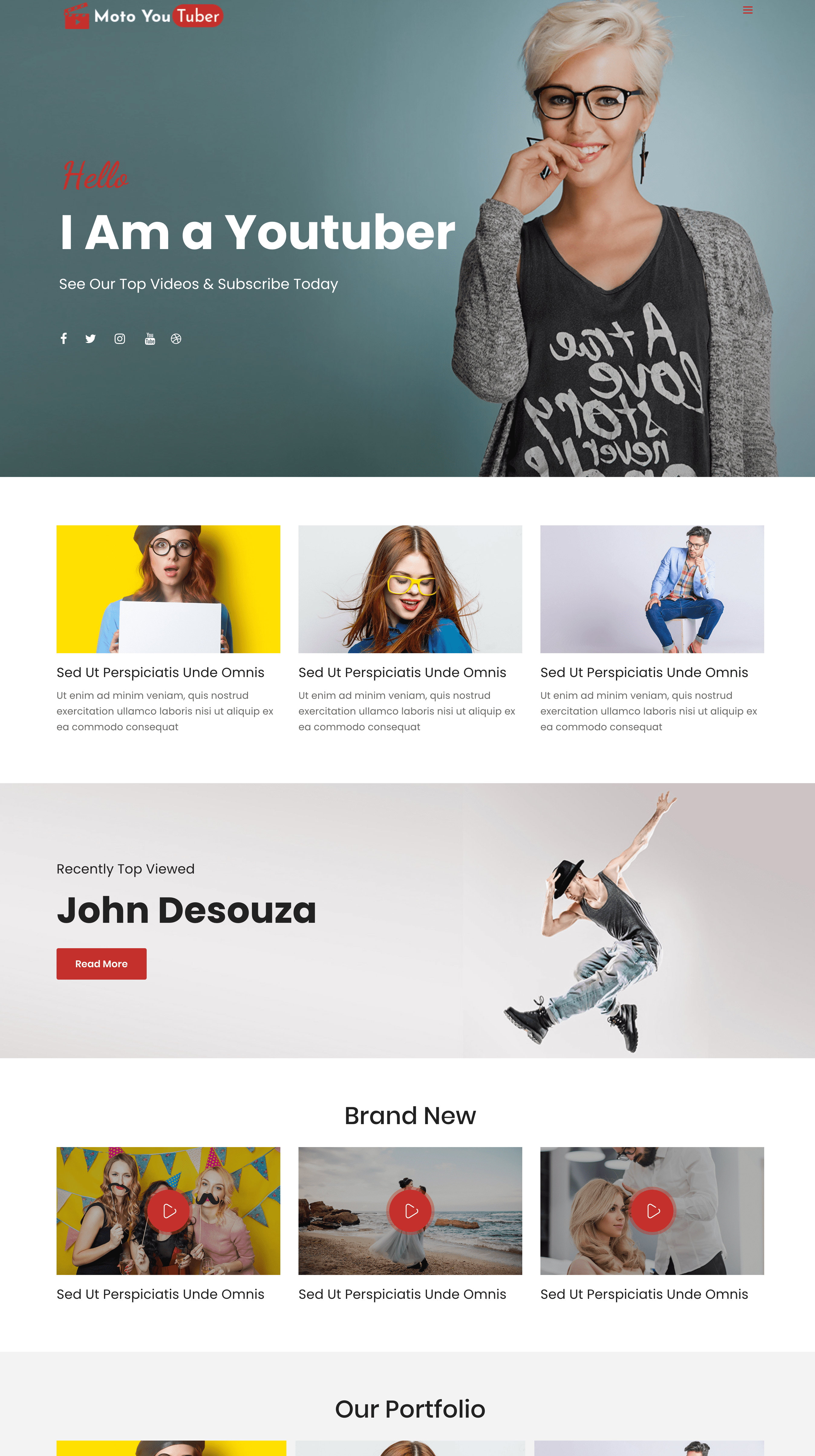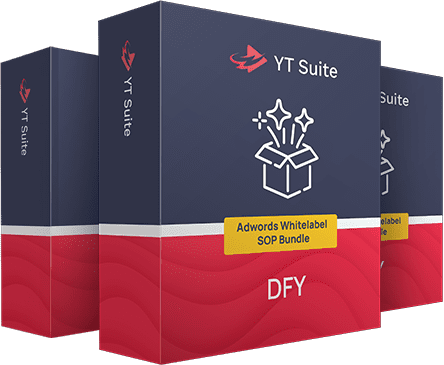 Adwords Whitelabel SOP Bundle –
$997 Value
You'll get whitelabel rights to highly-valuable SOPs (standard operating procedures) and DFY templates that instruct clients on how to run a profitable Adwords ads campaign from scratch.
Use these as step-by-step instructions on how to properly work with a client, whitelable the reports and sell them as a package, or give them away as valuable lead magnets to land the clients in the first place.
Everything is covered from reverse engineering a competitor's strategy, to setting up remarketing campaigns, to onboarding questionnaire templates etc.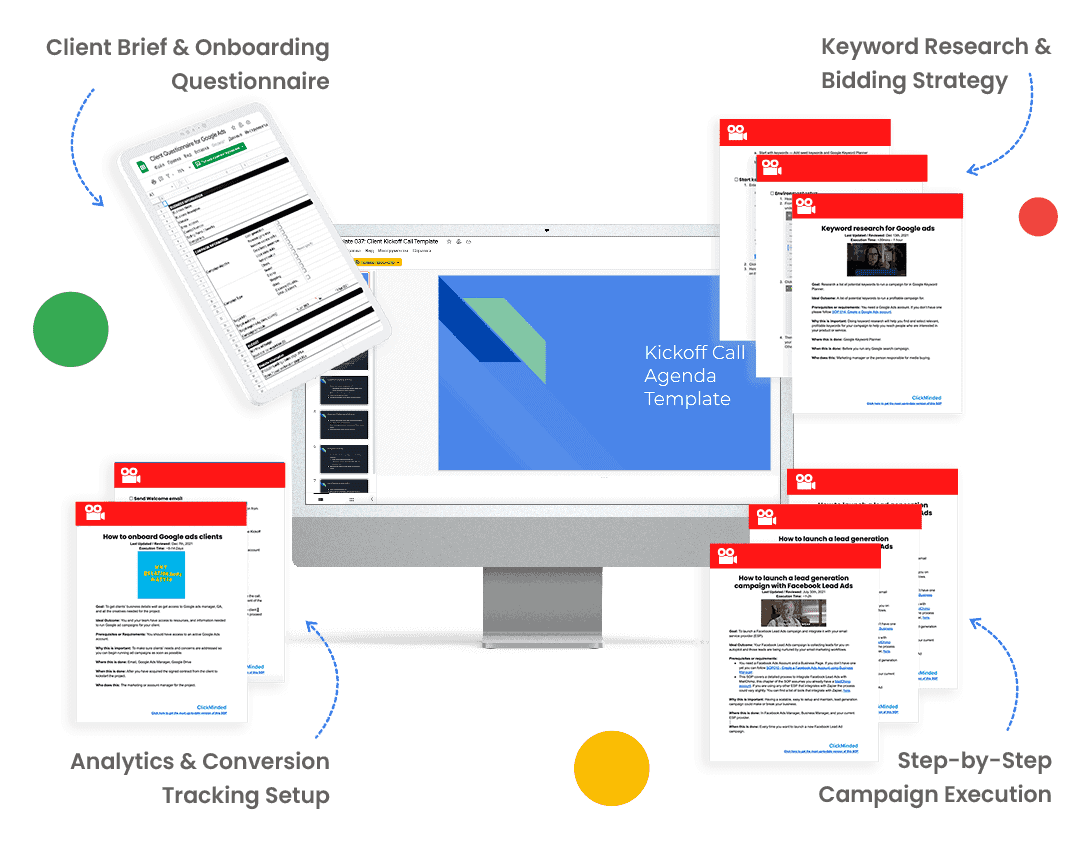 Just Some Of The SOPs

Inside You'll Get…
Onboard a Client for Adwords Ads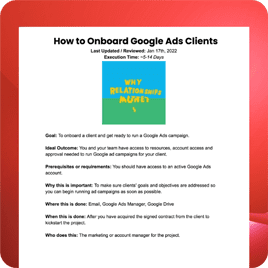 Reverse Engineer Your Competitor's YouTubeAds Strategy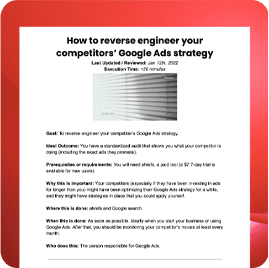 Setting Up a Remarking Audience in Adwords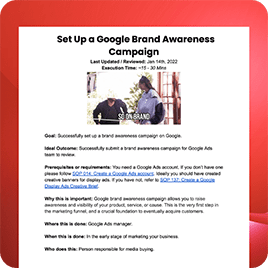 Design a Structure for Google Ads Campaign Account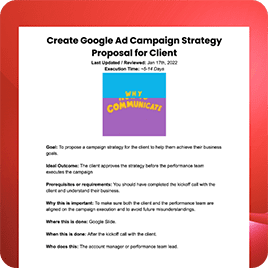 Write Effective Google Ads Copy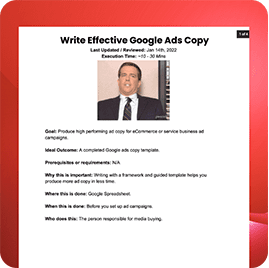 Set up a Google Brand Awareness Campaign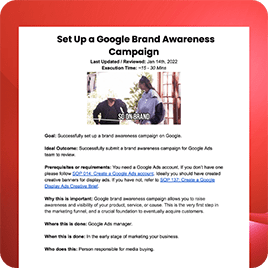 And Just Some DFY Templates Include
Set up a Google Brand Awareness Campaign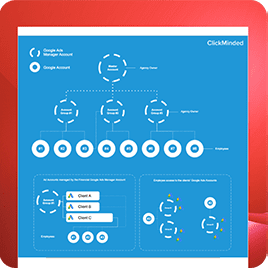 Client Kickoff Call Template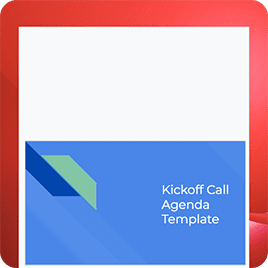 Ads Campaign Strategy Proposal for Client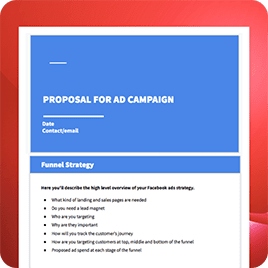 Onboard a Client for Adwords Ads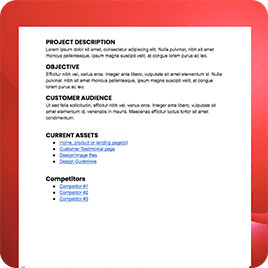 Client Onboarding Questionnaire for Google Ads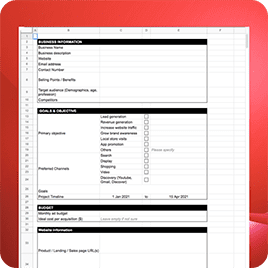 Google Display Ads Creative Brief Template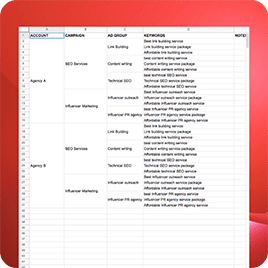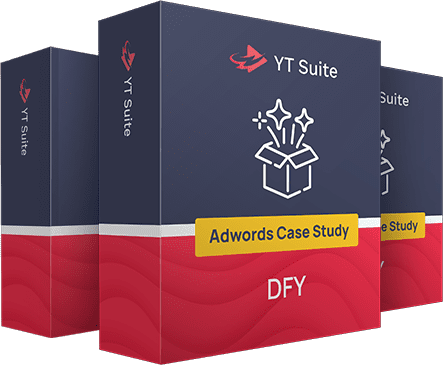 $20,000+ Adwords Case Study –
$497 Value
Want to ramp up your results with YouTube and Adwords Ads? You'll get a special 'behind-the-scenes' case study of how we were able to generate $20,000+ in just 1 hour using YouTube ads!
You'll see the campaign type we used, who we targeted, and learn how you can replicate this crazy result with your own products or your client's products, too.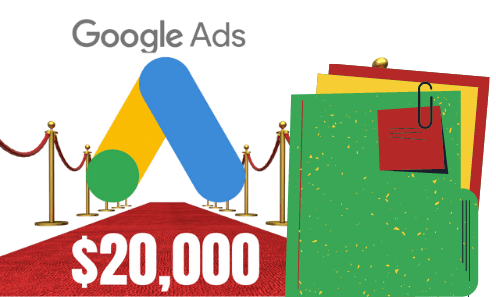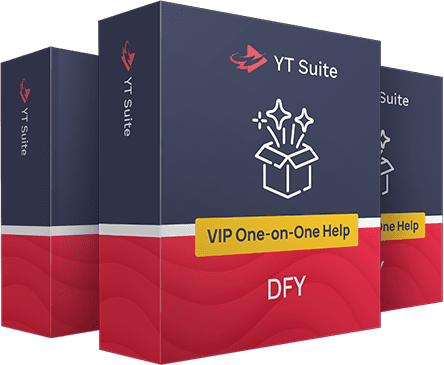 VIP One-on-One Help –
$997 Value
If you're still struggling to
• Get your agency website up and customized
• Come up with premium logo and branding
• Setup ads that will convert clients
• Setup and integrate your Facebook ads account
• Setup and create the lead videos
• And more…
Our team will work with you one-on-one to guarantee you get results and start profiting.
Want to help guarantee you land your first client and starting building an agency business you can be proud of? We'll 'hold your hand' and guide you through anything confusing so you can finally be a success.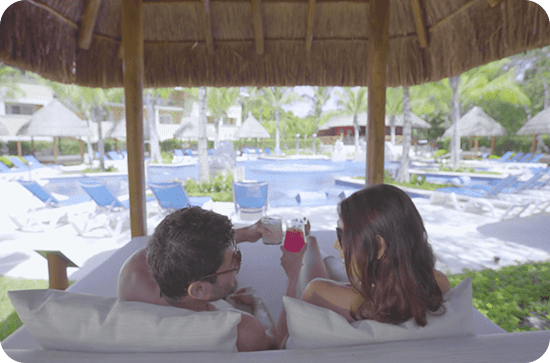 Get This DFY Level VIP Bonuses
Available Today Only…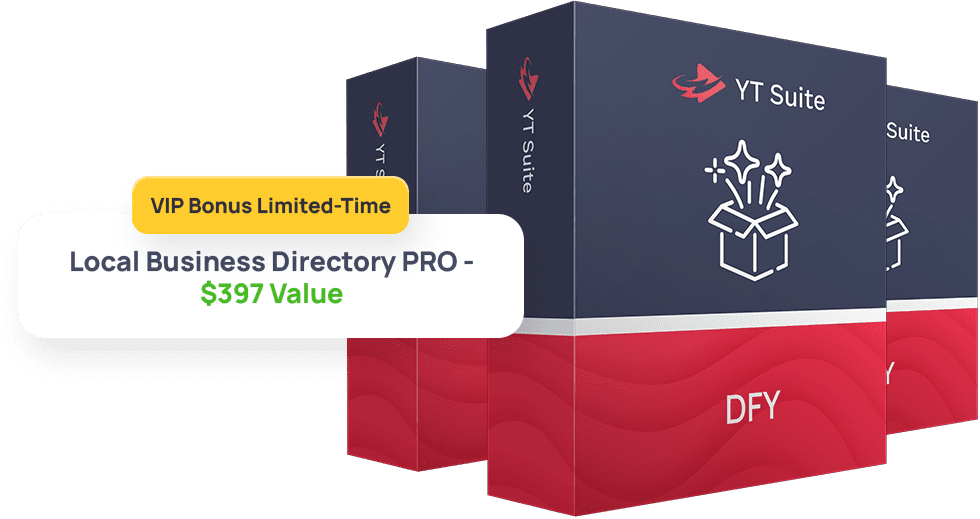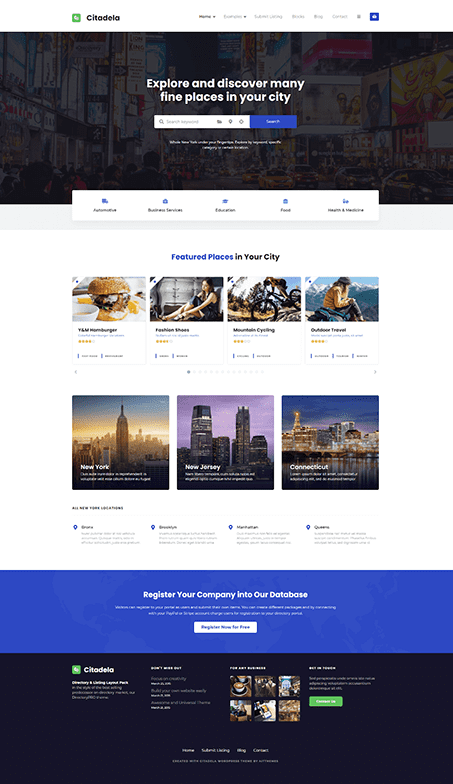 This amazing software allows you to take the listings you want and build a local directory, simple directory of providers, a real estate listings site, a Yellow-Pages directory, a Yelp clone with review sections, an address book directory, a book review site (like Goodreads), and much more.
Use this to attract local clients! Ask them if they want to participate in your directory for fresh leads, then follow up with your agency and YTsuite services!
Filled With Tons Of The Best Features: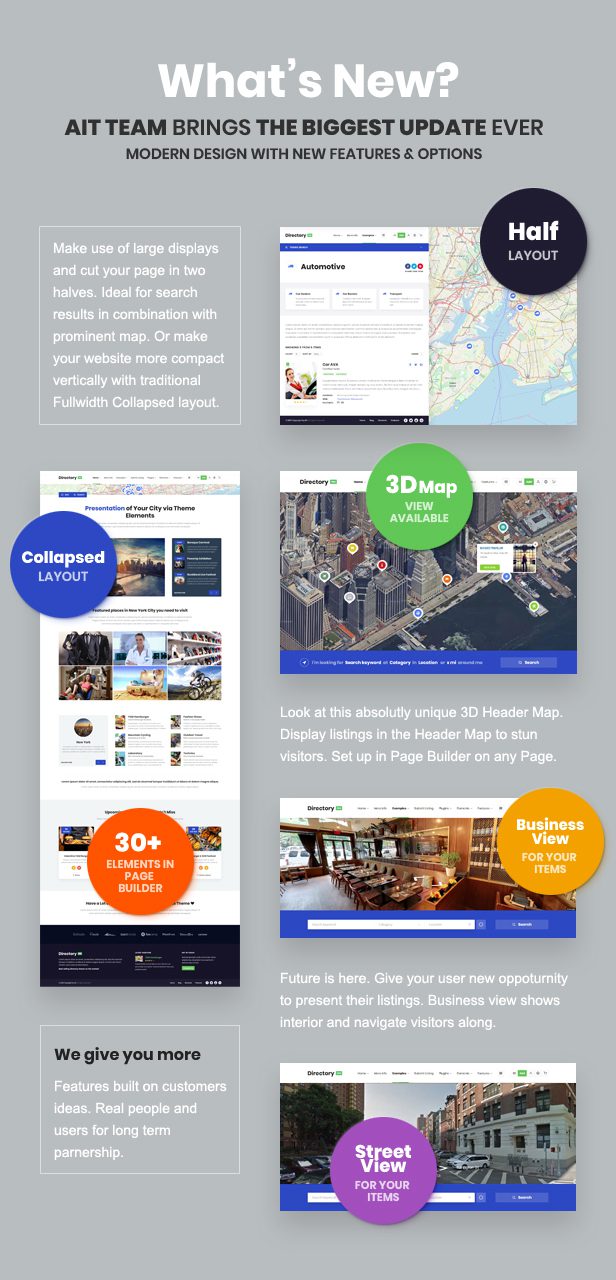 But, Don't Miss Out,
Available for the First 100 Buyers Only
Because we can't work with too many clients at once, we are limiting this one-time offer to the next handful of customers only.
For a very limited time, the good news is you can still upgrade to YTSuite DFY for the lowest possible price and secure access to everything mentioned on this page.
Don't miss out on one of the most valuable offers we've put together.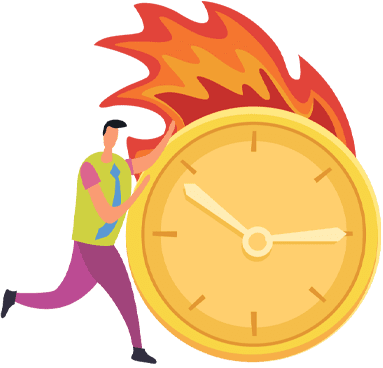 Plus, We're Taking On
All The Risk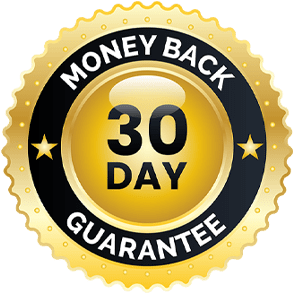 Plus, if for any reason you don't get triple the results or simply don't want to use YTSuite DFY anymore in the next 30 days, just let our rapid response support team know and we'll issue you a prompt refund.
The support desk is standing by to issue you a refund if you decide to exercise your risk-free 30-day money-back guarantee.
Go Ahead Now, And Secure Your Order Before This Special Offer Gets Taken Down.
Press The "Buy Now" Button Right Now To Lock In Your Upgraded License.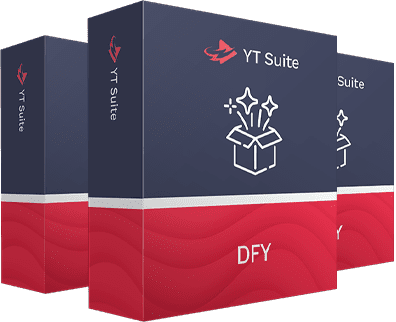 DFY WordPress Easy-Edit Agency Site

eCommerce Store Integration

Testimonial Creation Tech.

YouTube Channel-Builder Site

DFY 5 Year Hosting Plan

Outsourcer License & VA Integration

Showcase Products & Services

Whitelabel SOP Bundle

Advanced Adwords Case Study

VIP Help

DFY Video Ads & Targeting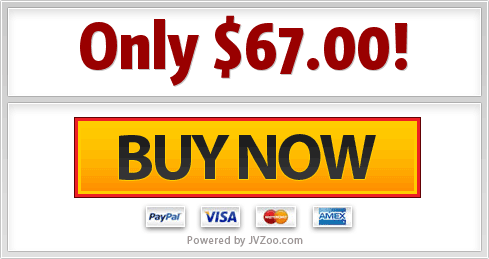 Your low-cost investment is protected by a 30-day money back guarantee