Sell YTSuite To Clients For 100% Profit


With Advanced Whitelabel Technology –
Sell Access as Your Own Software

Upgrade To The Whitelabel Agency Version Of YTSuite
And 10x Your Profits

Agency License And Technology Integration
Add unlimited clients and delete them with agency-level technology.

DFY Resellers Setup
Get access to a proven funnel and sell YTSuite with just a link.

Easy Whitelabel Ability
Add your own logo and rebrand so the app appears under your own brand.

Add Unlimited Team Members
Grow your agency as big as you want now.

Agency Scaling Materials
Get DFY swipes, print-on-demand materials, contracts, and more to help grow faster.

And Much More!
Including VIP bonuses
Hey,
You Are Doing Awesome So Far
You got access to YTSuite with Commercial Rights and limited Agency Rights.
That's great, but there's one big problem stopping you from seriously getting clients for your video leads agency business.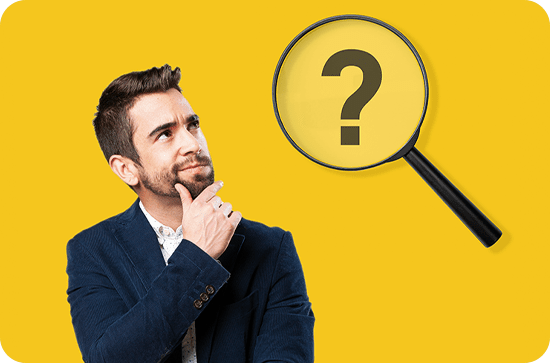 What's Stopping Clients From Just Getting The App from Us?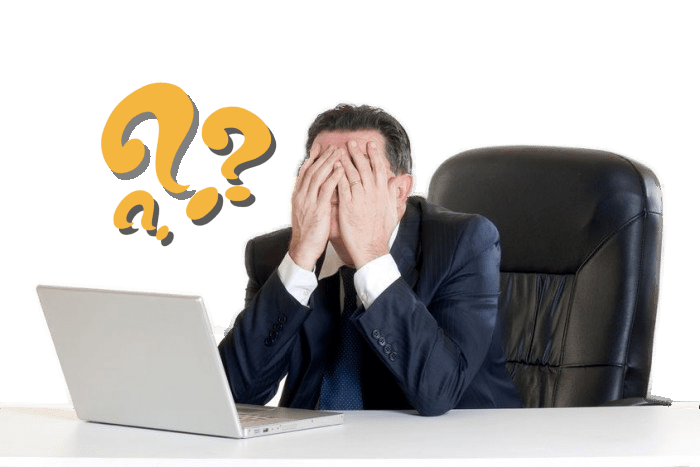 Small businesses could just buy YTSuite from the main site and set up the campaigns themselves when they see you advertise and demo how the video leads technology will work.
However, if you rebrand the app as your very own under your own domain and branding, they'll have no idea it's associated with us.
With this most advanced version of YTSuite, you can whitelabel the software as your own, plus sell it to unlimited clients and let them do the hard work for you.
With This Most Advanced Version Of YTSuite

You're Getting…

Whitelabel The Software As Your Own with the Easiest Whitelabel Tech. Ever
Customize the app as your own, including adding your own logo and sell access to clients. No other whitelabel technology goes as far as ours does to make the app 100% look your own.
No one will know you're associated with the main YTSuite app. This is essential for growing your own business with full control over the pricing, positioning, lead generation, and more.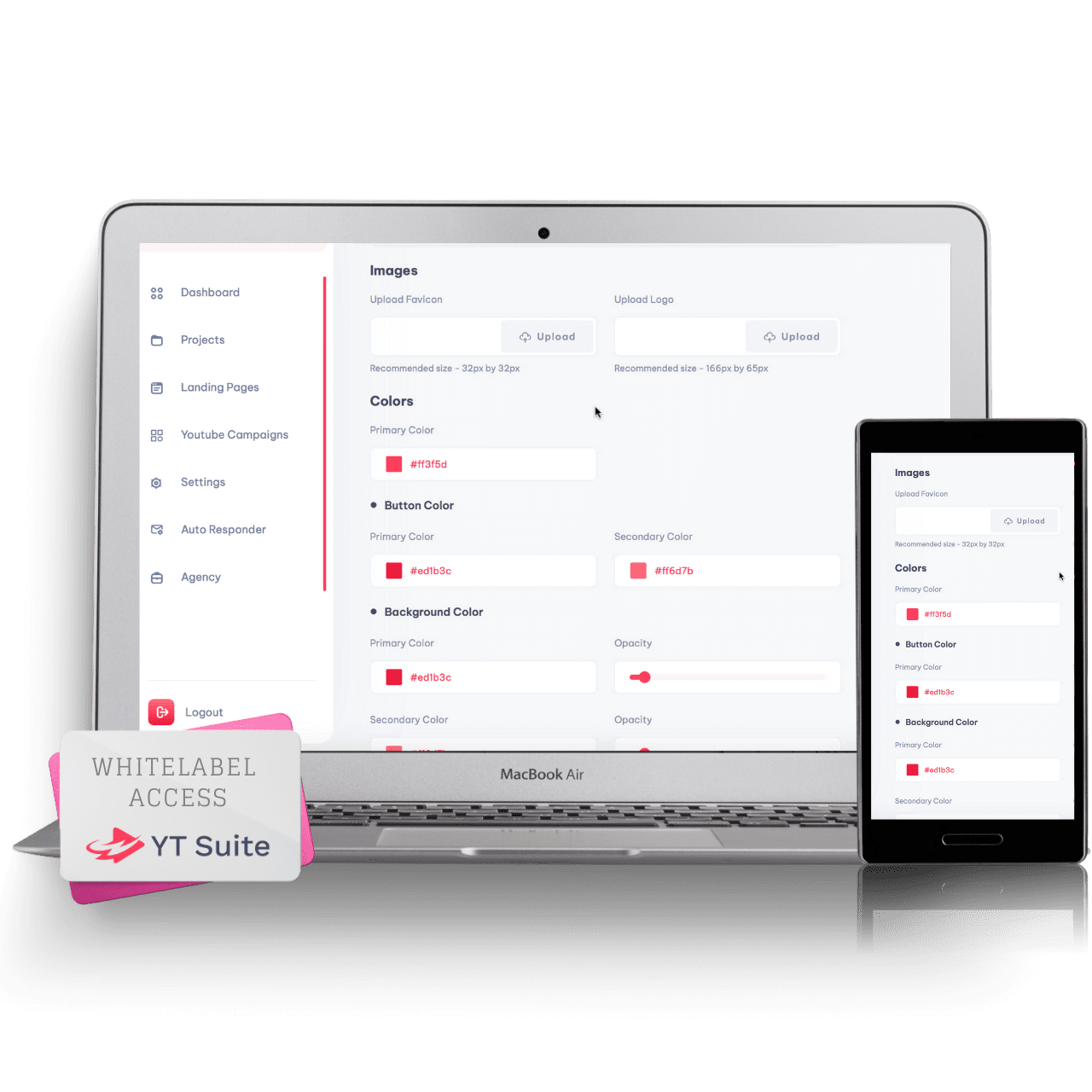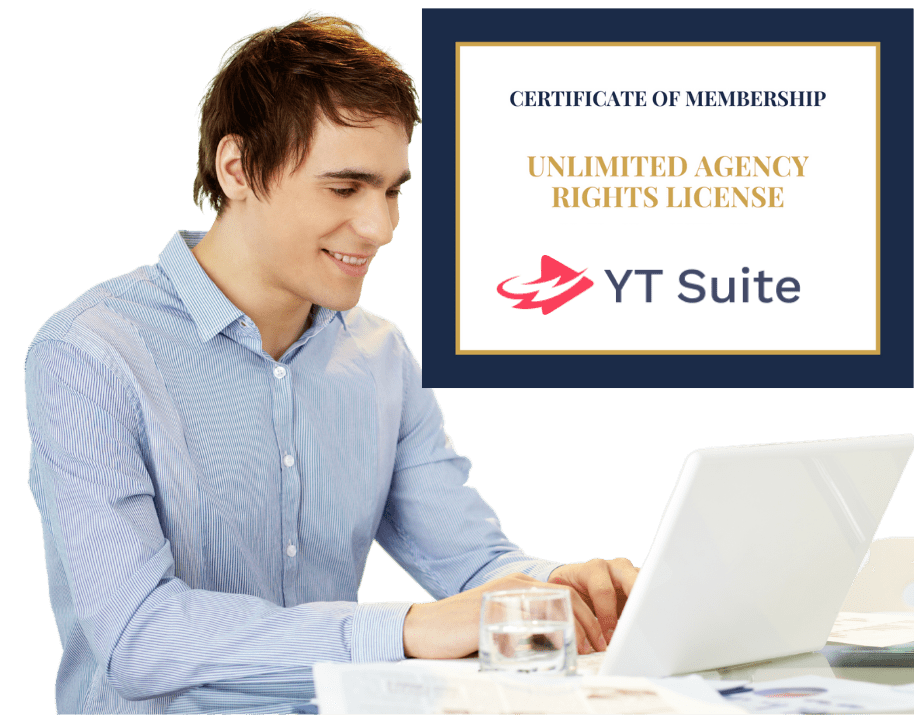 Add Unlimited Agency Clients –
$697 Value
You'll be able to add unlimited clients to YTSuite to let them set up the campaigns how they want. Sell the app for any price you want to as many clients as you want to make monthly income.

Add Unlimited Team Members –
$297 Value
Grow your agency as large as you want now. You never have to worry about how big you can scale with the ability to add unlimited team members.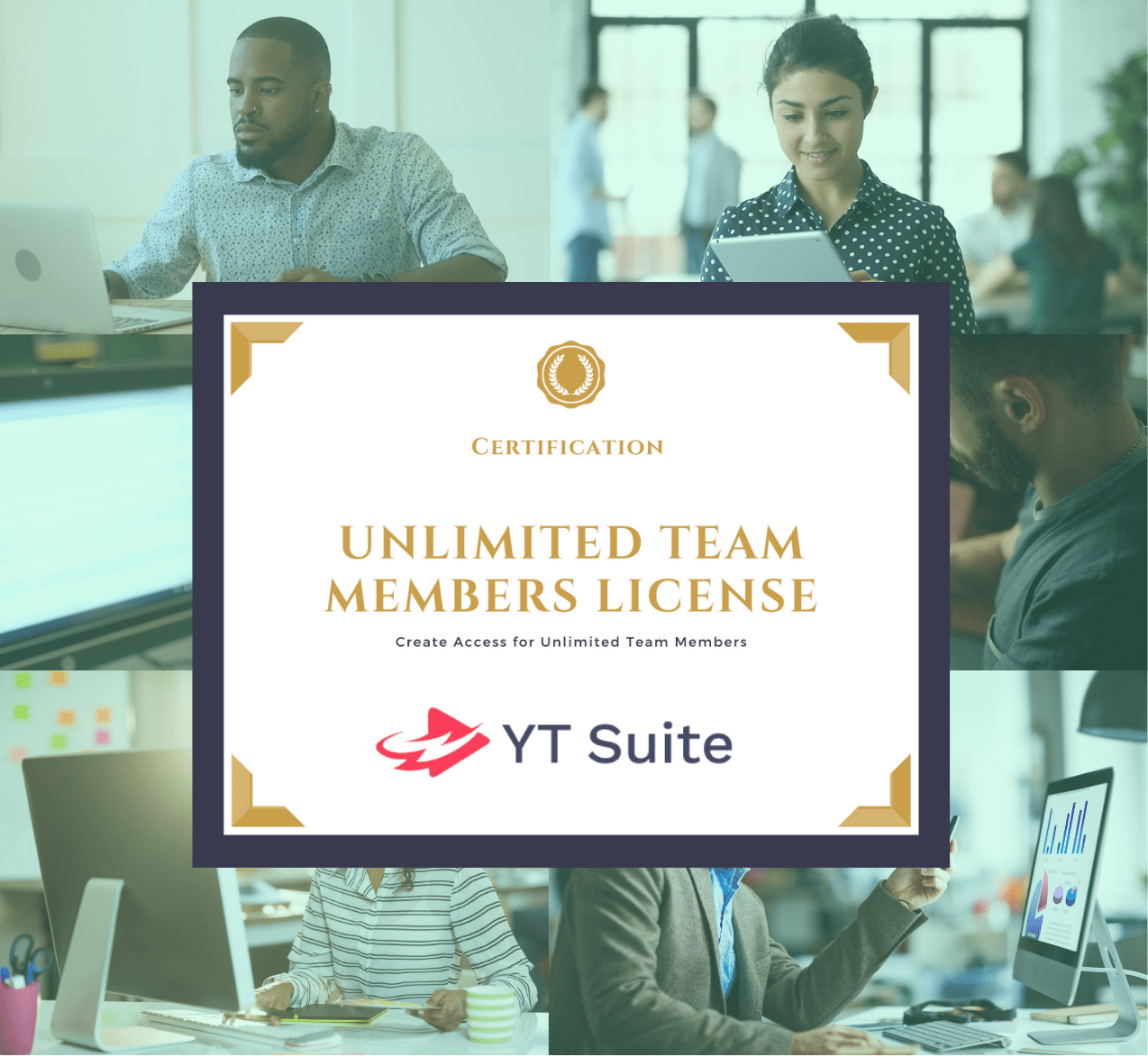 Advanced DFY Reseller Rights  – $497 Value
With the Elite upgrade, you'll also get the ability to sell access to the YTSuite funnel and keep 100% of the profit of any sale you make.
Don't want to land clients from scratch? Then just send traffic to our already DFY funnel we've invested $20,000+ dollars on.

Reseller Material Access –
$297 Value
You'll get full access to our proven sales funnel, sales letters, swipes for clients and affiliates, VSLs, and more to customize under your own brand if you choose. Again, these cost us over $20,000 to create ourselves.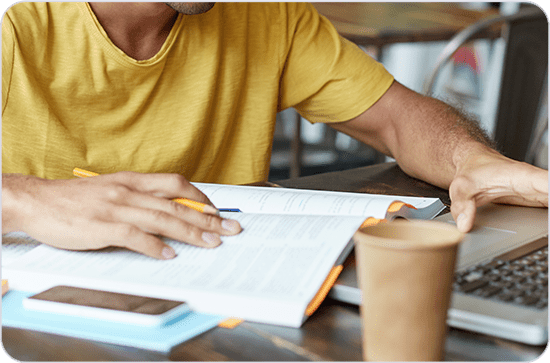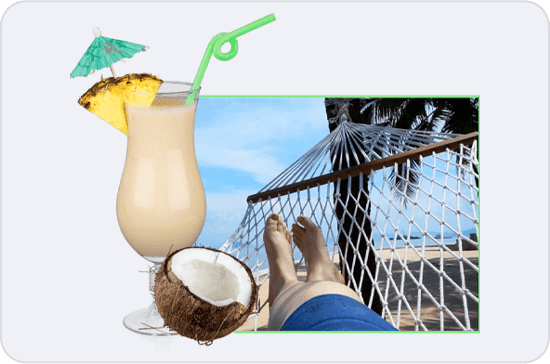 YTSuite Agency Outsourcing Suite –
$197 Value
Want to know exactly how to have other people build your agency business and find clients for you? Learn exactly how to outsource your video agency services (even if you don't think you have money to hire anyone) with this brand-new training.

Unlimited Video Cloud Hosting – $997 Value
Video hosting is ultra expensive. But now, you can host your videos on YTSuite services inside the app for as long as you need. NO need to download if you run out of storage space with this amazing upgrade.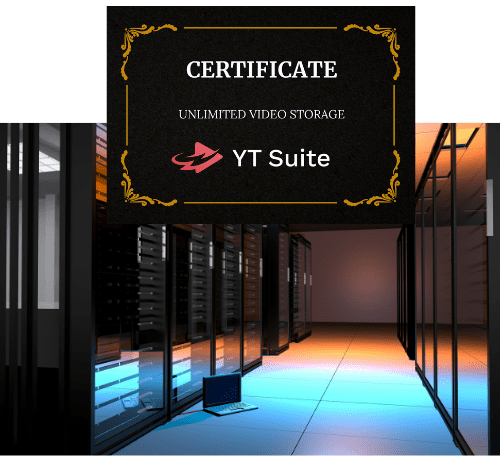 Get A
VIP Bonuses Today Only…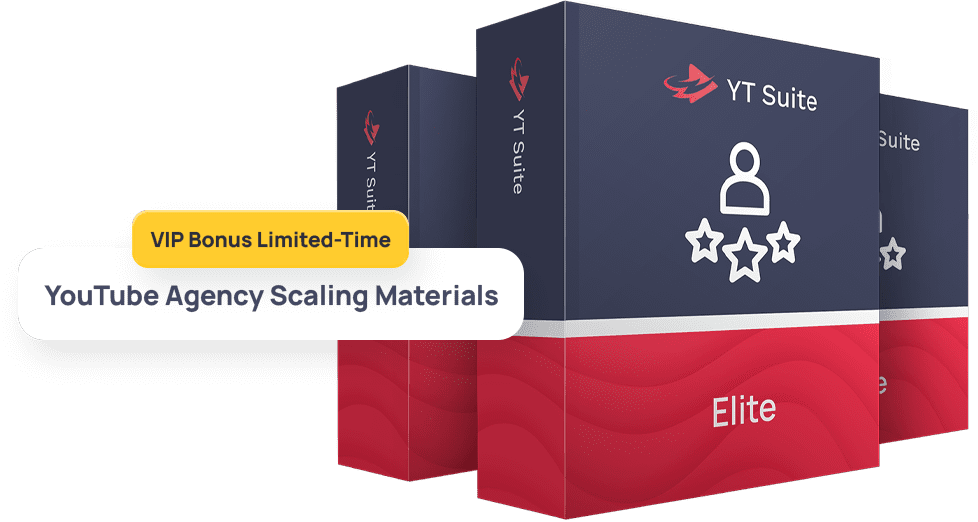 Plus, Get A Suite Of DFY Agency Materials To Help Land The Clients
And Scale Your Agency Even Faster Available For The Next 50 Buyers
You'll Get…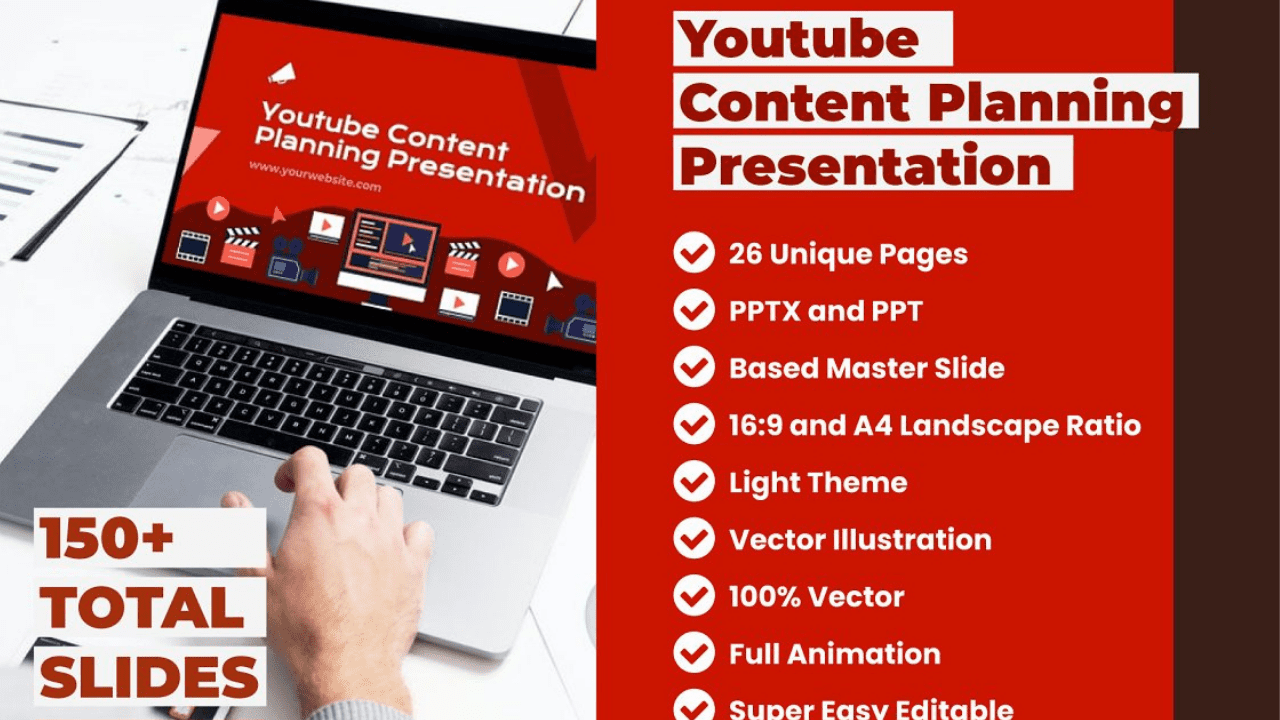 DFY YouTube Video Agency Proposal
The proposal is the final part before you land your client. If it doesn't look professional and correctly formatted, they may bail and find another agency they can trust. However, we have you covered with this steller DFY agency proposal.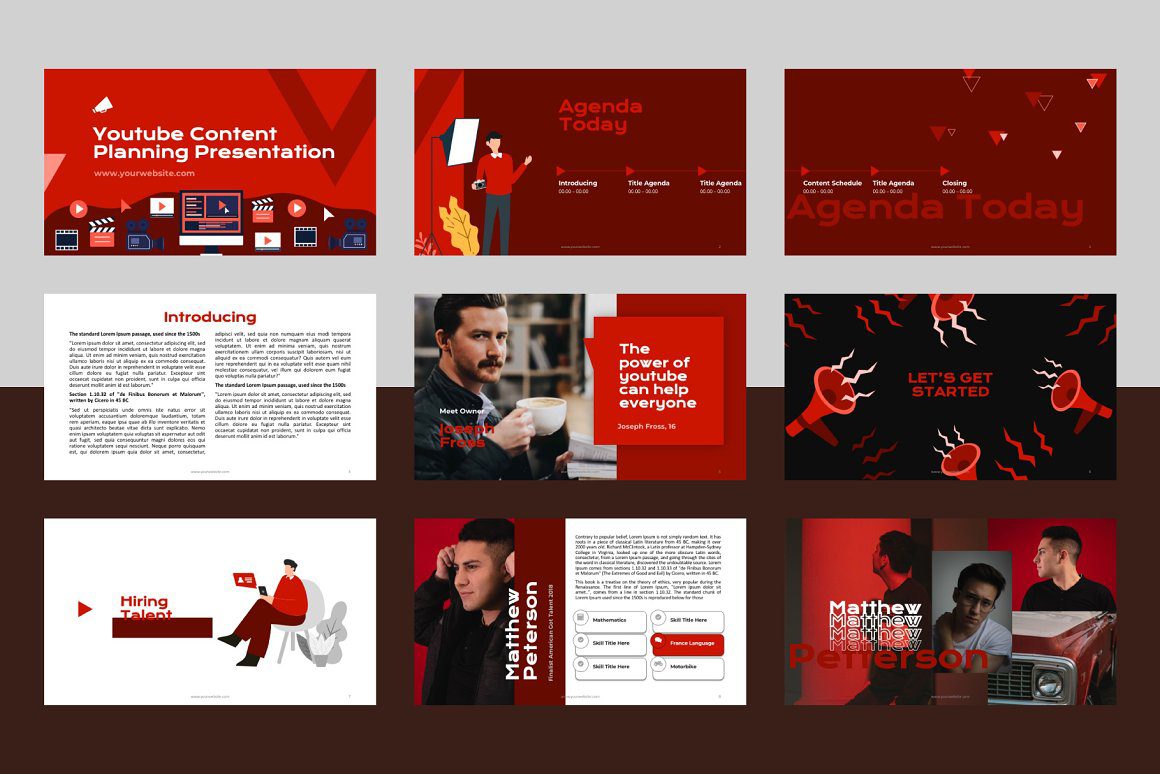 Premium Agency Business Cards
Having a premium business card is still important, especially for landing 'old-school' brick and mortar business owners! Look like a digital agency pro with this editable business card.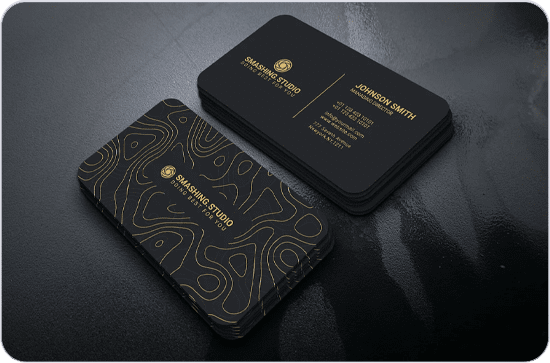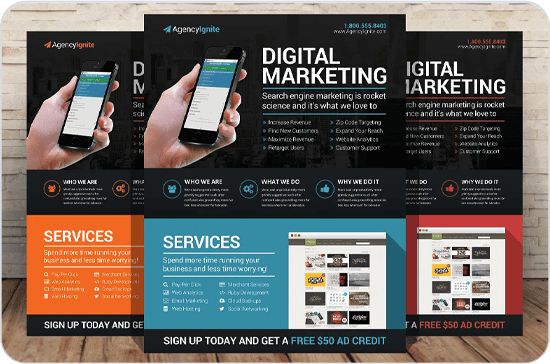 Take your agency to the next level with these editable, professionally designed marketing flyers. Get 'offline' clients by posting these and hand them out in conferences and meetings to get clients.

DFY YouTube Agency MarketingTeleswipes
Get a set of phone call swipes proven to get clients.
These are tailor-written for the restaurant marketing agency that wants to get clients fast but is starting from square one with no referrals.
Just plug-n-play these with real businesses to start landing deals this weekend.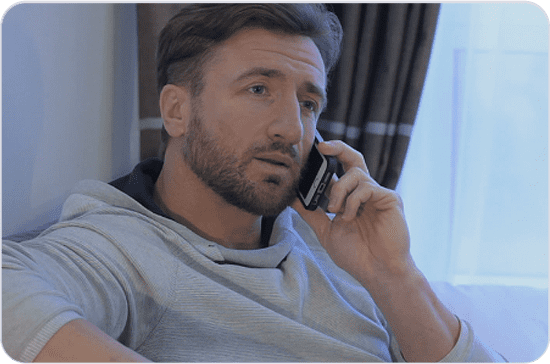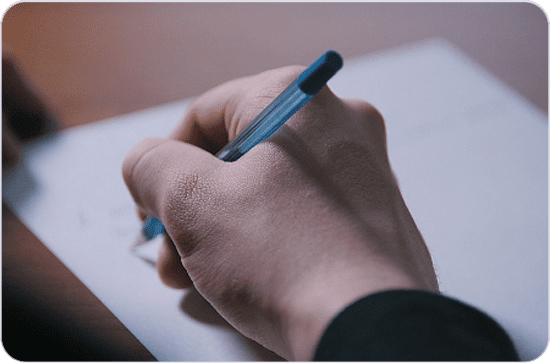 DFY YouTube Agency Cold Email Swipes
Also, you'll get a series of email swipes proven to get clients.
These are custom-written for the YouTube marketing agency you can send without knowing the business owner first.
Just plug-n-play these with real businesses to start landing deals this weekend.

DFY Incentive-Program Contract Vetted by an Attorney
Having a real, vetted contract before you work with any business is crucial today. Not only will it protect you and make sure you get paid for the work you are going to do, but it allows the business you're working with to know you are someone professional they can trust.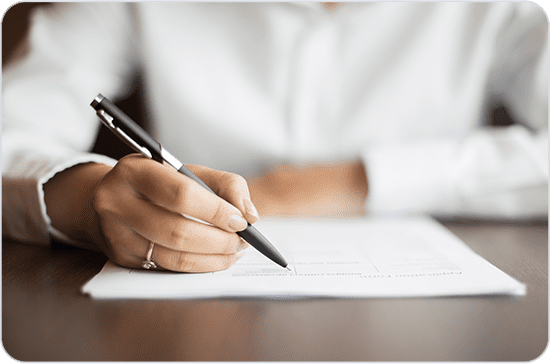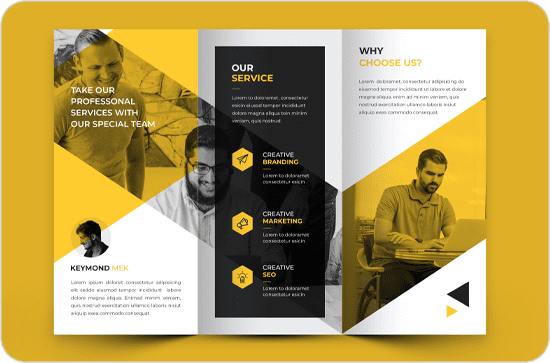 DFY Brochure to LandBrick-n-Mortar Businesses
Help land clients in person and in conferences, too, with this amazing, print-on-demand brochure. Again, look like a truly professional agency clients can trust.
Get These Agency Level

VIP Bonuses Available Today Only…

360 Virtual Tour Builder –
$397 Value
Create amazing virtual tours on your own easily using WP VR. Let visitors take a tour of your place remotely, and keep them engaged.
With Virtual Tour Builder, you can create a virtual tour, where your visitors can navigate through your place in a 360 panoramic view and get an overall idea on how it looks in reality.
Simply upload a 360 panoramic image, and the plugin will transform it into a realistic virtual tour.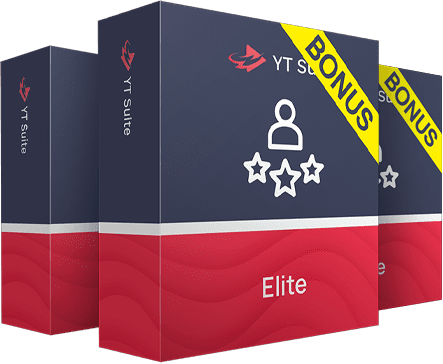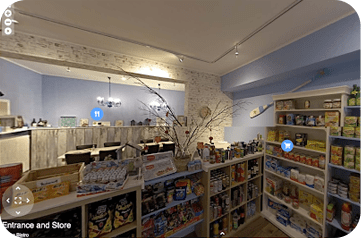 Build Eye-Popping Virual Tours for Businesses
Whether you run a travel blog, or sell properties as a realtor, a virtual tour will make your site more interactive. Even just viewing a simple scene with one 360 degree image will add extra value.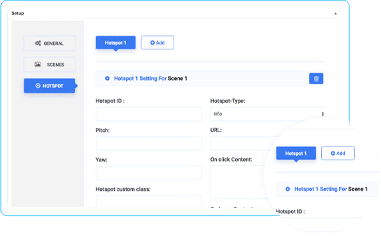 Add Clickable Hotspots Easily
You can use engaging hotspots to view on-click or on-hover contents that include:
*Texts
*Images
*GIFs
*URLs
*Videos
*Buttons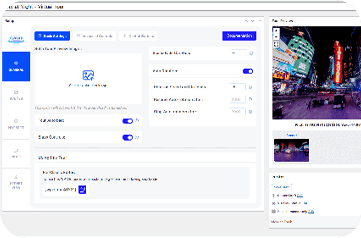 Easy Drag/Drop Interface
The best part of this is, you will get a live tour preview at the back-end so that you can see what you are creating on the go.
Even if you're new to this, you will still be able to create virtual tours on your own, thanks to the actionable video tutorials and step-by-step instructions in our documentation.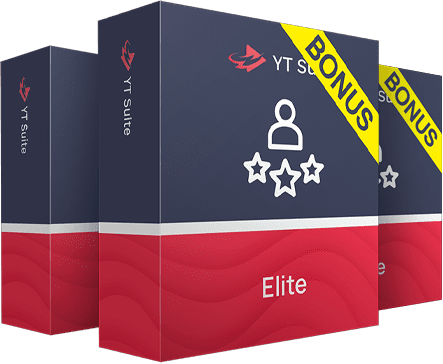 Whitelabel Rights to Premium Bannerand Infographics Collection –
$97 Value
Get 100 PRO infographics and huge collection of editable banners to resell in many different niches and do what you please with. Use for GoogleAdwords display campaigns or sell directly to clients.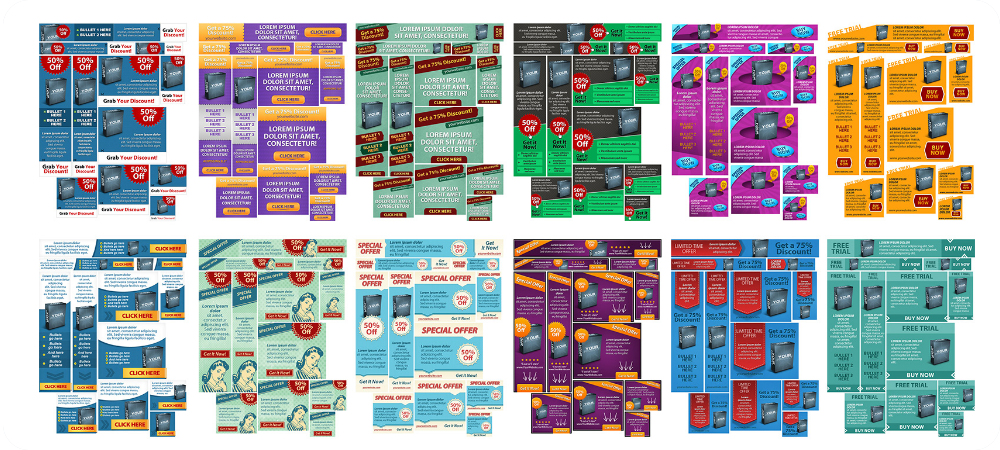 Video Client Appointment Scheduler –
$497 Value
This app adds appointment booking capabilities to you or your client's website. It's easy to set up and—more importantly—easy for your agency customers or their customers to book appointments.
It's mobile-friendly, includes client or guest check-in, and contains premium features making it the BEST booking software out there to date.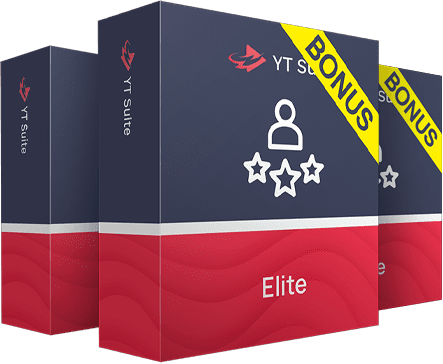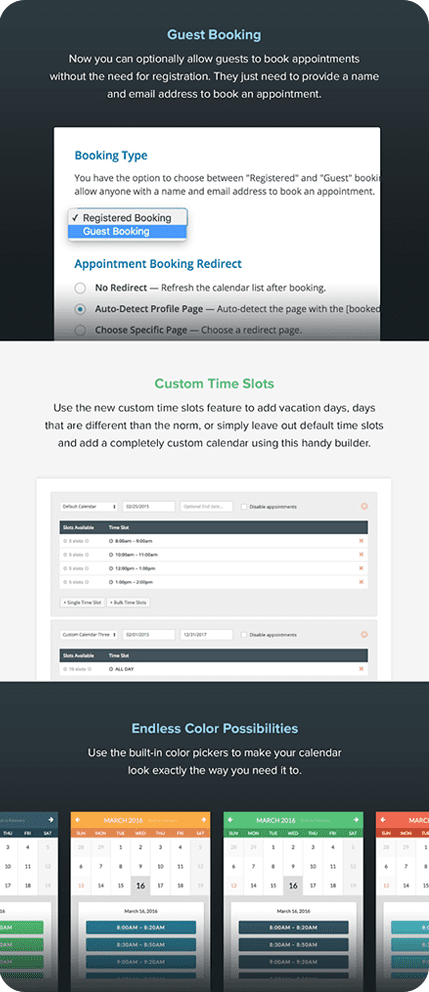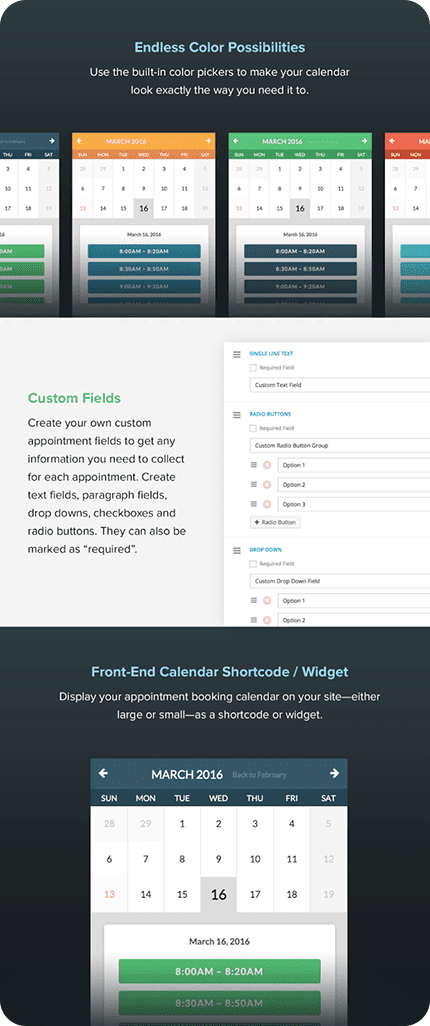 But, Don't Miss Out,
The Price Will Be Increasing
Because we need to be fair to the early adopters of YTSuite Elite and support our bandwidth, we can't allow everyone to access this price.
That's why we're limiting who gets in by raising the price every few hours.
For a very limited time, the good news is you can upgrade to YTSuite Elite edition for the lowest possible price and secure access with no monthly fees or hidden costs.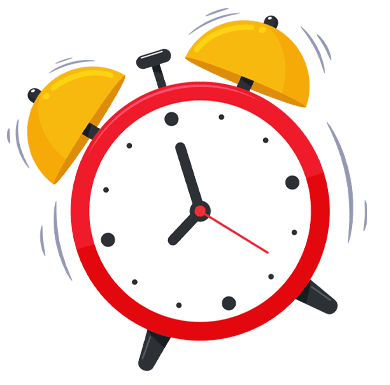 Plus, We're Taking On
All The Risk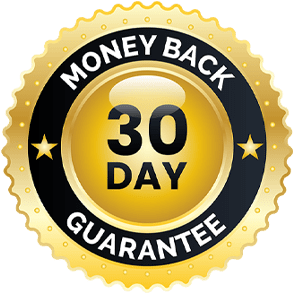 Plus, if for any reason you don't get triple the results or simply don't want to use YTSuite Elite anymore in the next 30 days, just let our rapid response support team know and we'll issue you a prompt refund.
The support desk is standing by to issue you a refund if you decide to exercise your risk-free 30-day money-back guarantee.
Go Ahead Now, And Secure Your Order Before This Special Offer Gets Taken Down.
Press The "Buy Now" Button Right Now To Lock In Your Upgraded License.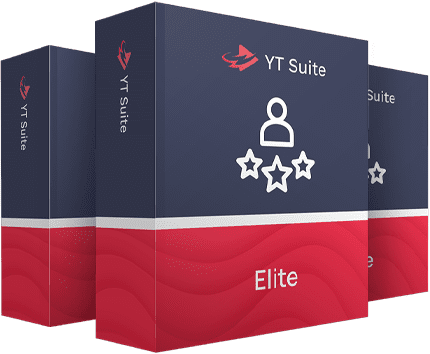 Whitelabel Ability

DFY Resellers Rights

Unlimited Agency Accounts

YTSuite Outsourcing Suite

Unlimited Team Members

Agency Bonuses (Today Only)

Agency Proposal

Agency Business Cards & Flyers

DFY Logos

Reseller Rights Materials

Print-on-Demand Brochure

Cold Email Reputation Swipes

DFY TeleSwipes

Contract Vetted by a Lawyer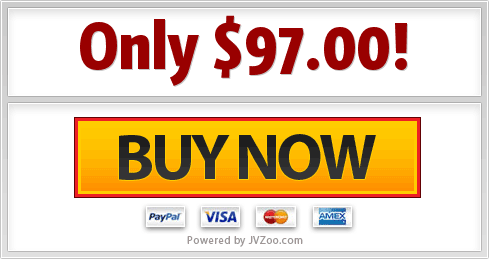 Your low-cost investment is protected by a 30-day money back guarantee
No thanks – I'll sell YTSuite under the same branding to a limited number of clients without the ability to upgrade orrebrand under my business branding, take me to my membership…